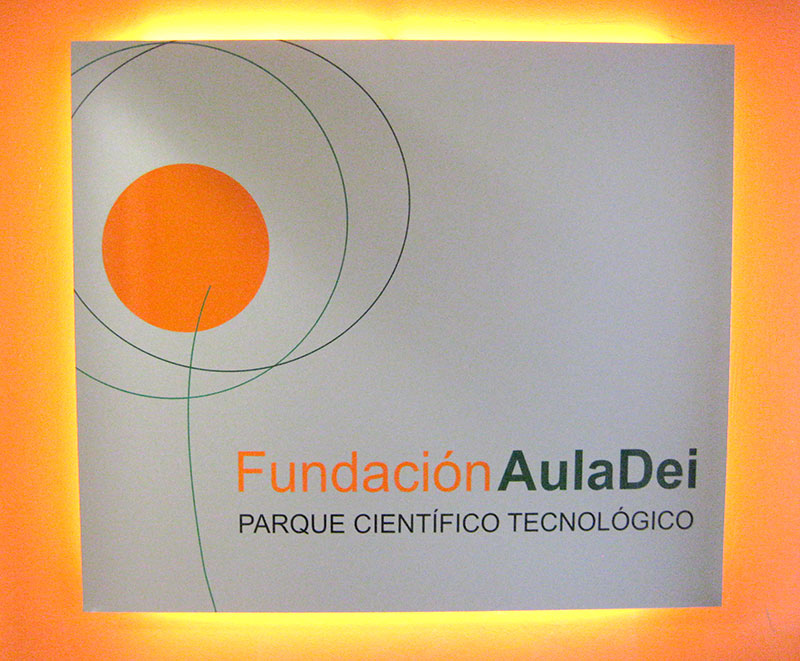 Aula Dei Scientific and Technological Park is a public foundation created in October 2006 by the initiative of the Government of Aragon and the National Council of Scientific Research (CSIC) with the aim of leading the development of a future Scientific park in the environment of the Aula Dei Campus in Zaragoza, Spain.
The research experience gained in agricultural and food matters of 8 work centres located at the Aula Dei Campus, as well as the opportunity of improving the coordination of its actions and increasing the return its scientific and technological capacities to the society, are some of the reasons which motivated the proposal to develop a technological scientific park in which both companies and research centres would co-exist.
At the Aula Dei Scientific and Technological Park, the Aula Dei Foundation acts as a mediating party between all the agents that comprise it. On the one hand, it collects all the technological offer and the knowledge generated in the different research centres and coordinates the performance of different activities which ensure they are efficiently transferred to the business sector, and on the other hand, it works to identify the technological needs of the agri-food and biotechnological companies and refers them to the research groups which may contribute to the development of the appropriate solutions.

Furthermore, the Foundation has three specialised laboratories which offer a wide range of services both to researchers and companies, within three areas of knowledge: